Does Your Policy Need a Back to School Checkup?
---
While many back-to-school checklists exist, most fail to mention the importance of checking in with your insurance agent. Whether your scholar is attending a big name Ivy League school, or the local community college this fall, you will want to address this life milestone with your agent before it's too late. Read on for some tips on tying up any loose ends before your student's first day departure.
---
---
Home and Renters Insurance
While we like to assume the best for our child's college experience, the unfortunate reality of events like theft or fires should not be forgotten about. Depending on where your student decides to live, it is important to adjust coverage accordingly.
If your scholar will remain living with you full time, no immediate changes to your policy should be needed. However, it is a perfect time to confirm all expensive items are scheduled individually. Having just graduated, some of the gifts received from their open house may be worth having a conversation with your agent. Anything from laptops to jewelry can be outlined to make sure that these items don't detract from your total coverage amount in a claim situation.
If they will be living in a dorm room, coverage may extend from your current homeowners or renters policy. With many policies, up to 10% of your personal property coverage (coverage C ) can be allotted to cover damages. However, the policy language can vary and may have restrictive conditions so it is best to consult with your agent. As noted above, this milestone is a perfect time to check if any items should be scheduled individually to avoid being left underinsured. In most cases, it is best to buy a policy specifically for your student's personal property and liability.
If they plant to rent off campus in an apartment or home, coverage cannot be extended from your existing policy. Since the new abode will be their own primary residence, the policy will need to be in their own name. Thankfully, renters insurance won't break the bank and is typically very affordable. Typical premiums range from $100 to $300 depending on factors such as coverage limits and location. When writing the policy, check with your agent to find out if any of their belongings should be scheduled individually.
---
Auto Insurance
If your student is in a position that they can bring a vehicle to campus this fall, you will want to confirm how coverage extends from your policy if they do not have their own. First and foremost, if the vehicle is owned by and titled to your student, coverage will not extend and they will need their own policy. While all states have their own requirements, generally if your student attends classes full time, and their primary address remains as your residence, coverage can be extended. College is expensive already, and by avoiding a separate policy, hundreds of dollars can be saved every year. Don't forget to notify your insurance company of the new garaging address to avoid any potential issues.
If your student cannot take a vehicle with them to school, it is wise to keep them listed on your policy as a driver. In Michigan, your policy protects you even when you aren't the one driving. For example, if your student opts to walk or bike for their means of transportation, your policy can offer protection if the unthinkable happens and they are injured by an automobile while in route. Coverage can also come into play when your student is driving or riding in a friend's vehicle, that may have inadequate coverage. It's always best to veer on the path of caution when assuming others have coverage, especially in financially trying times like the present.
---
We Can Help!
Since 1974, our mission of serving the communities we love has remained. As a third-generation agency we understand the meaning of family, and treat yours as an extension of our own.
We want you to celebrate this milestone with little mind to the stressful details. While we can't help pack, or move things into the new place, we can simplify your insurance process to give you peace of mind. Get in touch today, we are eager to assist!
---
More Industry News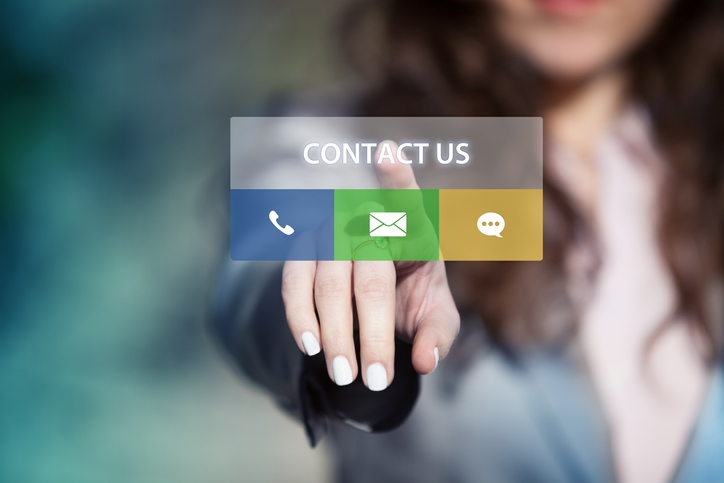 Want to stay up to date on the latest community and insurance news? You can find more on important topics on our blog.
About Top O' Michigan Insurance Solutions:
At Top O' Michigan Insurance Solutions, we pride ourselves on using our skills to provide clients with competitive pricing, stability and understanding, and peace of mind. With seven locations throughout Michigan and 24/7 client access, our team is your 'expert buyer' of insurance for home, auto, farm, boat, motorcycle, business owners, workers compensation, bonds, life and health, employee benefits and more.
We will provide unparalleled and caring service to our clients through our knowledgeable staff and give back to our employees, agency, industry and our communities. Part of our mission is to give back to the Michigan communities we serve. This is something we take action on through We Care and you can learn more about our community outreach at TOMIA247.com/WeCare.
National Resources, Locally Sourced.
---
Disclaimer: This Blog/Web Site does not provide insurance or legal advice. This site is for educational purposes only as well as to provide you with general information and a general understanding of insurance, not to provide specific legal advice or specific contract advice. Viewing this site, receipt of information contained on this site, or the transmission of information from or to this site does not constitute a client relationship.
The information on this Blog/Web Site is not intended to be a substitute for professional insurance or legal advice. Always seek the advice of a licensed agent in your state pertaining to insurance and legal issues.
Author: Kimberly Berreth
Sources: RoughNotes.com
Share on Facebook
---